Film & Video Scriptwriting
Corporate video script output now totals some 350. Scripts range right across the spectrum to include marketing, promotional, lobbying, public information, training and internal communication programmes, in both documentary and drama formats.

A historical documentary about the unsung hero of the Battle of Britain, Sir Keith Park, won Silver in its category at the 2010 WorldMediaFestival, the fifth year in succession that an award has been won at this annual Festival. It follows earlier international prizes won that include five category awards (1999, 1997, 1996) and three craft awards (Writing — 1997, 1995, 1994) at the US International Film and Video Festival, plus an earlier category Gold (2003) at the World Media Festival.
Member of the Board of Advisors of the WorldMediaFestival, Hamburg. Past Member of the Board of Advisors of the US International Film & Video Festival, Los Angeles, 1997—2007. Judge at the San Gio Video Festival, Verona, 2003 and 2004, and the International Tourism Exchange travel film competition, Berlin, 2001 and 2004.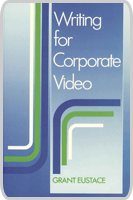 Book Writing for Corporate Video published by Focal Press in the UK and the US.
Work in the UK includes: programmes for the Ministry of Defence, the British Army, the Royal Navy, the Royal Air Force, the Defence Procurement Agency, the Department for Transport, and the International Maritime Organization; a dramatised video for the security industry about dealing with hostage taking; product videos for BP, General Dynamics, Lockheed-Martin, Martin-Baker, QinetiQ, Hewlett-Packard, Thales and Dunlop Aviation; internal communication programmes for Lloyds TSB; and five documentaries plus three other scripts for the nuclear industry.
Having been appointed Editor-in-Chief of the WTC-TV arm of the World Trade Centers Association, a series of business-oriented documentaries was made (written and directed) in countries such as the US, Canada, Italy, France, Cyprus, Taiwan and the Philippines.
Work with Novo Nordisk, Denmark, has included informational videos about three product areas (industrial enzymes, insulin and women's health care), promotional videos for their operations in the United States and Japan, product promotion in China, and videos showing medical manufacturing processes. Most recent work was script consultancy on a programme for the company's 90th anniversary
Work with the LEGO Group, Denmark, has included video scripts on changing corporate culture, product safety, quality, Legoland Denmark, corporate culture, licensing and corporate image.
Other work with international organisations includes:
Airbus Industrie (lobbying)
Austrian Industries (training)
Bavarian Nordic (marketing)
BMW (showroom display)
Data General Europe (internal communications)
Grundfos Denmark (promotional fixed-installation)
Holiday Inn Hotels (marketing)
Hyatt Regency Dubai (marketing)
Nissan Europe (training)
NNE Denmark (internal communication)
NSK (technical training)
Philippines Convention Bureau (marketing)
PostBank Germany (product information)
Volvo (marketing and internal communications)
West Indies Communication Group (marketing)
World Computer Graphics Association (education)
Own scripts also subsequently voiced for clients who include Thales, L–3, Cubiks and BP.
Consultancy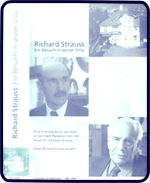 Ranges from script improvements for the re-issue of a training video to dialogue polishing, from advice on how to commission a video to creating a script from client-written copy. Abroad it often involves producing a voiceover script from a translation, or in the case of Germany (being able to speak the language) producing an English script direct from the German original.
Consultancy clients in the UK have included Cambridge University Press, British Gas, Arthur D. Little, Video Arts, and EADS. Abroad work has been done in Sweden and Denmark as well as Germany, where projects have included
the English subtitling of a video for the Richard Strauss Institute.
Production assistance for video projects includes sourcing and recording voiceovers (my own and others), dialogue direction and project planning.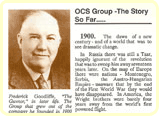 Other Writing
Includes speeches, corporate histories, website content, event and presentation scripts, consultancy reports, brochures, and booklets to accompany training programmes.